Spray Control® is made in a round form for easy mounting around flanges and locking in place. A special metal filter inside the ring absorbed any spray-out and distributes it around the flange circumference. Spray Control® also provides for good steam protection.
Spray Control® is successfully used on practically every flange configuration, round, oval or other forms and with different gap or no gap between the flanges. The flexible net adapts itself to the gap. Where other spray shield rings cannot be applied when the flange connections deviate from the norm, the Spray Control® practically always fits.
Spray Control® protection shields are available in different types for a variety of applications.
Visit our website for the latest developments!
Spray Control® flange spray shield, features
– universal application
– no tools required
– best choice of material
– perfectly adjustable
– safe-locking
– re-usable
– simple handling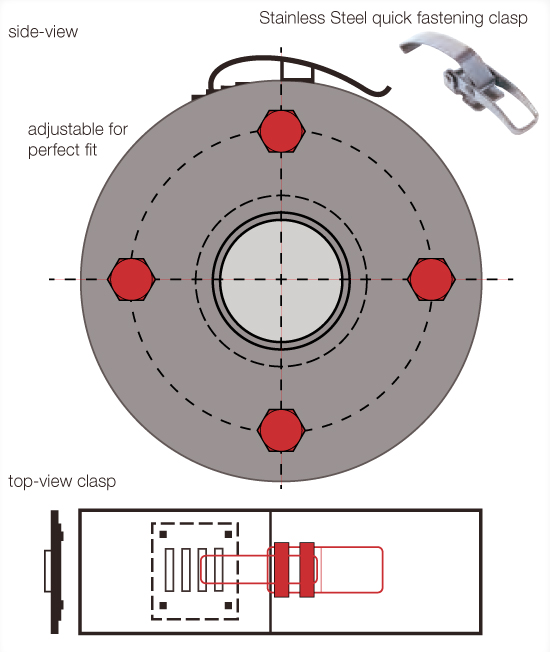 SPRAY CONTROL © in round, oval and square shape.
For further information plaese download our Flyer prospect.
Some of our clients